If you're a fan of the great outdoors, then kayaking may be your perfect adventure. The idea of paddling through tranquil waters with a breathtaking view around you is undoubtedly enticing. But what about the impact of kayaking on your back? Is it bad for you? Can kayaking cause back pain? Or does it offer benefits for your back health? You're not alone! Many kayakers worry that kayaking can lead to back pain or even injury.
Kayaking is not inherently bad for back health. But it can cause back pain or exacerbate existing back problems if proper precautions are not taken.
It's simply because kayaking is a repetitive motion. It can cause strain on the muscles in the back, arms, and shoulders. Kayaking takes a lot of twisting, bending, reaching, and pulling, which can strain your back muscles.
However, it's important to note that kayaking isn't necessarily bad for your back. In fact, kayaking can actually be beneficial for your back health. It's a low-impact exercise that can help strengthen your back muscles, improve your posture, and increase your flexibility.
In this article, we'll delve into the topic of whether kayaking is bad for your back, examining the risks and benefits involved. We'll explore the causes and symptoms of back pain while kayaking, as well as how to prevent it. Here, we'll discuss the risks, like overuse injuries, poor technique, and inappropriate gear. And how to prevent them. Besides, we'll also include how kayaking can help your back. Strengthening your core muscles would be a good example here!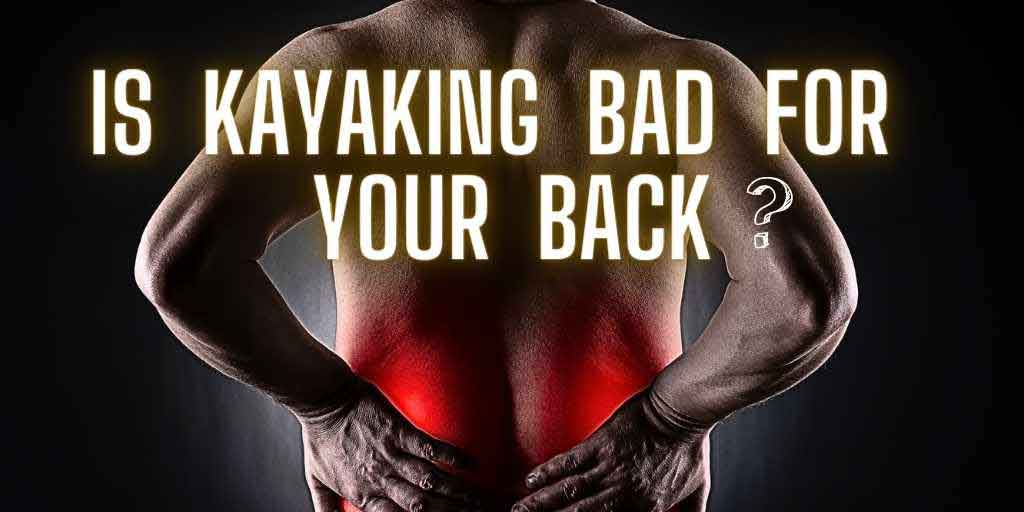 Can kayaking cause back pain?
Can kayaking cause back pain? For many kayakers, the answer is a resounding yes. Kayaking is a great way to get out and enjoy nature, but it can also take a toll on your back and spine if it's not done correctly.
When kayaking for long periods, the body is forced to sit in an unnatural position for long periods of time, and sustained movements can result in back strains and pains. In addition, incorrect posture and incorrect technique may result in muscle strain and tension over time.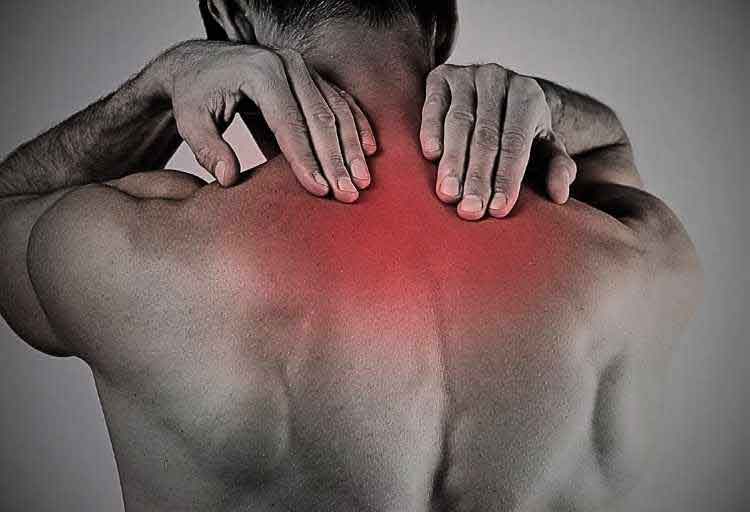 So, what are the potential risks of kayaking on the back?
Several factors can contribute to back pain while kayaking, including poor posture, incorrect technique, poor body mechanics, and improper kayak fit. Having poor posture and incorrect technique can cause muscle strain and tension over time, resulting in pain. Having an improperly fitted kayak can lead to poor posture and wrong technique.
Back pain from kayaking can be caused by soreness, stiffness, or fatigue. It's usually in the lower back and can get worse with prolonged use, as well as with bad posture.
In addition to the risk of back pain, certain medical conditions can increase the risk of back pain while kayaking. Conditions such as arthritis and osteoporosis can make it more difficult for the back to move and flex.
If you have a medical condition that places you at a higher risk of back pain while kayaking, take special precautions. Avoid activities that put too much strain on the back, and perform stretching and strengthening exercises. Back braces and other support devices provide additional stability in kayaking. Also, make sure your kayak is properly fitted and adjusted for your body size.
Learn to prevent back pain while kayaking
Kayaking is both invigorating and enjoyable, and it can be enjoyed by all ages and abilities. Nonetheless, it is critical to take the necessary precautions to prevent back pain when kayaking. Taking these simple steps will prevent back pain and make your kayaking experience more enjoyable and comfortable:
Maintain Proper Posture
When kayaking, it is important to maintain proper posture. This includes keeping your head, neck, and back in a neutral position and keeping your body in an upright and balanced posture. Try to keep your legs and arms in line with your torso and your back muscles relaxed. This will help to keep your spine in proper alignment and reduce the risk of back pain.
Use Supportive Equipment
Getting into kayaking can be a lot of work, so make sure you're wearing supportive gear and clothing. You can also benefit from a well-fitted life jacket. Moreover, you need a kayak seat that keeps your spine upright and comfortable.
Stretch
Before you begin kayaking, it is important to stretch your body to prepare for the activity. This will help to reduce the risk of injury and improve your performance. It is important to stretch your shoulders, arms, legs, and back. You should also incorporate some dynamic stretching into your routine. This can be shoulder rotations, torso twists, leg swings, and shoulder shrugs.
Incorporate Strength Training
Strength training improves your performance and reduces injuries. Try planks, crunches, and bridges to target your core muscles. This will also strengthen your back and reduce the risk of back injury while kayaking.
Keep these simple steps in mind while kayaking to prevent back pain. Remember to warm up and stretch before paddling and to take frequent breaks between sessions. Last but not least, make sure you wear supportive clothing and equipment to keep your body aligned. Have fun, and stay safe while kayaking!
Kayaking Benefits for Back Health
Kayaking is an exciting outdoor activity that requires both physical and mental strength. It's a great way to get exercise, challenge yourself, and enjoy the beauty of nature. But did you know that kayaking can also have benefits for back health?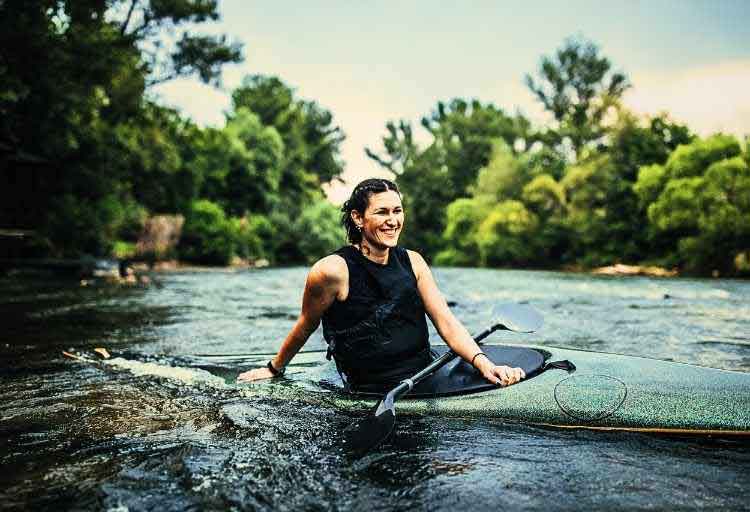 Yes, it's true! Kayaking has potential risks for the back. But it can also provide benefits like improved flexibility and fitness.
One of the main benefits of kayaking for your back is that it strengthens the core muscles. The core muscles are the muscles in your abdomen and lower back that are responsible for stabilizing your spine and keeping it strong. When these muscles are strong, they can help to support your spine, reducing the risk of injury.
Another benefit of kayaking is that it can improve overall fitness and flexibility. When you are paddling, you are using a range of different muscles, including those in your back, which can help to increase your flexibility. This can reduce the risk of back pain or injury, as well as improve your posture.
Balance is an important factor for your back health. Kayaking can help to improve your balance by forcing you to use different muscles in the process of paddling. This can help to improve your ability to maintain an upright posture and reduce strain on your back.
Finally, kayaking can help to reduce stress. When you are out on the water, you are immersed in nature and away from the hustle and bustle of everyday life. This can help to reduce stress levels and relax your body, which can have a positive effect on your back health.
Overall, while there are potential risks in kayaking, it can also offer a range of benefits for your back health. It can help to strengthen the core muscles, improve overall fitness and flexibility, improve balance, and reduce stress. All of these benefits can help to keep your back healthy and reduce the risk of injury.
Final Words
In summary, kayaking can cause back pain if you don't do it right. You can reduce the risk of back pain while kayaking if you take the right precautions and make sure your kayak is fitted right. To rule out any underlying causes, consult a healthcare professional if you experience persistent or severe pain.