Do you want to enjoy a different adventure with river kayaking? And still, looking for the best destination and guidelines? Then the article would accelerate your river kayaking experience. In this article, we've presented the 15 best destinations and tips for kayaking in the river. Moreover, the US has the best river kayaking destinations.
A survey found that there are around 17 million adventurers who perform kayaking in the United States. And there are a huge number of scenic rivers for kayaking and canoeing as well as combined recreations.
However, if you are not so inhabited with river kayaking, try group kayaking instead of solo kayaking. Understanding the river is an important thing. We've also shared 5 river kayaking tips in this article so that you can make it best.
The more you can read the river, the more you'd enjoy river kayaking. It'd just a matter of experience.

Team PyeNye
Is river kayaking dangerous?
River kayaking is not that dangerous. But it's never completely risk-free. You need to practice some skills, safety guidelines to make your river kayaking free from any dangers. Here we have a compilation of guidelines for safe kayaking and easy kayaking. Check it out!
What kayak is best for Rivers?
To be frank, the sit-on type kayaks are much friendly for river kayaking. Though it depends on your comfort and habit. If you're enough comfortable with the sit-inside kayaks, go with the sit-in. But I love sit-on-top kayaks as it's much friendly for fishing and combined recreations. Have a look at the kayak buying guidelines.
How do you kayak on a river?
River kayaking is so simple. If you've performed kayaking for a few sessions, and know the beginner's kayaking skills you can kayak on a river. Just follow the basic kayaking method, and beware of any kayaking emergencies. This would become easy if you maintain a plan for the trip and include every essential gear with it.
A Brief To River Kayaking In The United States
There are more than 2,50,000 rivers in the United States. Kayaking in the different rivers of the US provides a graceful westerly feeling. Moreover, the natural beauties accelerate the adventures of river kayaking. They offer a wide range of opportunities for observing the wildlife, bird viewing, fishing, snorkeling, and other water adventures. These are the places for kayaking with sanctuary, calm environment filled with interesting wildlife.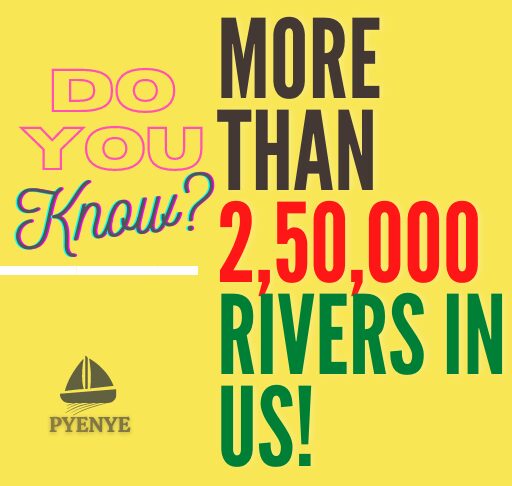 Moreover, the wilderness and adventurous feeling of kayaking in the different rivers would provide you with, particularly different pleasures. Here we've particularly covered the Green River kayaking facts.
The 15 Destinations For River Kayaking In The US
As we've mentioned before, there is a lot of scenic rivers for kayaking here in the United States. And all the different rivers have particularly different kayaking flavors. Most of them require average kayaking experience to get started with river kayaking.
Let's explore the 15 best river kayaking destinations;
Colorado River Kayaking
Colorado River is actually famous for its awesome rapids and also has plenty of experience. If you do not consider kayaking in the remarkable stream as wonderful landscapes encompass it throughout the means, you may be actually overlooking out. You need to keep proper equipment and rescue materials with you if go kayaking in Colorado Rivers. Colorado River will offer you to see awesome views from your kayak, during kayaking.
It is one of the top-rated kayak lovers and tourists. You can take the numerous paddling opportunities from here. And the river is enough wide and kayak friendly.

PyeNye Blog
Before kayaking here you should consult about the ins and outs of this river from a guide. Colorado River is suitable for recreation and refreshment with kayaking. If you wish to kayak in the Hudson River, follow these guidelines.
Little Manatee River
Little Manatee River is suitable for kayaking if you do not like the swampy environment and peace and quiet nature lovers. If you go kayaking in the John Pennekamp area, you can enjoy the thick mangroves with colorful fish and turtles. As well as for kayaking with excursions, you can choose the Silver Spring state area by viewing the variety of tropical birds, alligators, deer, monkeys, and otters!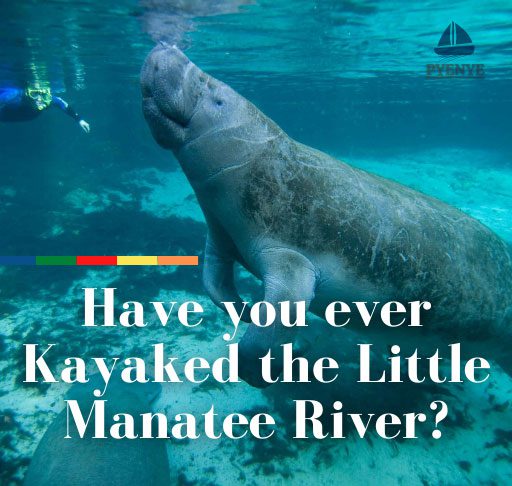 If you love the crystal clear water and want to enjoy the slow and safe kayaking, then you can go for the Ichetucknee Spring area of Florida. Really you may love all of the rivers and lakes of Florida enlisted here for kayaking.
We've complete guidelines on manatee kayaking here in this article. And here's more about the Little Manatee River.
Salmon River Kayaking
Salmon River is enriched with wild and scenic beauty which gives you multi-day kayaking enjoyment without any exhaustion. It has open valleys, thrilling enjoyment, crystal clear water, freshness in hot spring and summer.
Salmon River is almost suitable for everyone with excitement, fishing, and adventure. Sometimes it also is having with breathtaking wilderness and treasure feeling and reconnections with some more areas of America.
The water of the river has fallen down from three thousand feet up of the mountain. The river has been classified into three portions for kayaking. These are The Lower Salmon, The Main Salmon, and the Center Fork. The Lower as well as the Main Salmon autumn under classification level 3.
The water of the river is warmer. But Solomon River offers a great introductory river for beginners and intermediate kayakers. Thereby, if you are a specialist or a newbie, your kayaking will be much more comfortable in the Salmon Waterway. July and August are suitable months of kayaking for here. It is located in Main St, Riggins, ID, Florida, USA.
Gauley River Kayaking
It is in southern West Virginia. The Gauley has solid streams as well as extreme amounts of rapids. This river is the 1st choice of 5th graded kayakers because of its rapid wave and run and it is the best white water in the world.
Every year, the biggest whitewater festival happens here which is named The Gauley Fest. Every year during autumn, water is discharged coming from the Summersville Dam making excellent whitewater rapids for pro kayakers. Learn whitewater kayaking basics from the blog post.
Arkansas River
Arkansas River is situated in Hutchinson's, Kansas. Most kayaking lovers have amazing experiences here. But the wave and water are very heavy here. Besides, the waterways additionally have a whole lot of camping areas. These campsites possess solutions accessible like alcohol consumption water, grocery store retail stores, rentals as well as other outdoor camping companies that may be availed at an assortment of prices.
There are great opportunities for kayak fishing. Having numerous fishing spots, the Arkansas River is a great place for kayak fishing. Above all, kids also enjoy kayaking here. But you need to remain careful.
Devils River Kayaking
Devils River of Texas' has the clearest water that you will really love and also will be interested in several times kayaking with the trip. Some kayakers named it as this river is the faint of the heart. This river offers an adventurous and challenging taking feeling with accommodation and a place with tents and sleeping. It is really tourist-friendly. That is why people love it.
You can paddle the whole day here if you want and your energy level supports you. But this river is situated in a remote area. So some kayakers might take it as inaccessible or dangerous. But this river is unique and spring-friendly. But rain does not have any impact on it.
Chesapeake River
If you are looking for combined recreation, then Chesapeake Rive is the best! It offers a wide range of recreations, where you can do river kayaking, fishing, camping, bay kayaking, lake kayaking, and a lot more.
This River is situated on drum point road, Deale. It is simply excellent for kayaking. Some maritime history, ecology, and wildlife are directly related to this river. So many people love to paddle here. However, the wilderness and adventurous feeling of the river can give you immense pleasure with amusement.
If you are a pet lover and want to go kayaking with your dog, then you will just love this Chesapeake River. At the same time, if you want to go frequently kayaking also with seeing the most beautiful scenario around you, you can select the Gauley River of the US for kayaking. Here's how you can train your dog for kayaking.
Everglades River
Kayaking with the fun trip and also with eco-tour, these whole enjoyable and enthusiastic opportunities are only having with Everglades River of Florida. The Everglades offers you numerous excursions with kayaking.
It is also a place of charming black and red mangroves. It has a freshwater marsh. Tandem kayaking or family kayaking is the most suited here. But that does not mean you cannot kayak alone here. This river is located in Everglades Pkwy, Florida, US. Here we've freshwater kayak fishing guidelines.
Tyger River
Tyger River is the largest river of kayaking in Spartanburg County. You can enjoy different birds here and song with kayaking. It provides you high level of recreational kayaking. But inexperienced kayakers should not kayak here. Tyger Stream possesses numerous regions for kayaking yet a few are actually looked at risk-free for newbies. However, the Tyger river can be incredibly difficult as well as require an ideal license in watersports. Make your kayaking easy by following the steps.
The river improvements from four to 7 feet broad and also forty to seventy shoes deeper. Individuals who are into kayak angling find this spot much more interesting. Sometimes, you need to put much effort and emphasis into kayaking in the Tyger River obviously. The location of this river is South Carolina.
Russian River
You can easily locate the Russian River in Sonoma County. It's a beautiful river kayaking destination in California. Especially, it is popular for observing the wildlife and for adventurous activities. Here you can easily find bald eagles, great blue herons as well as kingfishers. Generally, it's a shallow water river, and May to September is the best time for kayaking in the Russian River.
The river and its campground offer a wider range of recreational opportunities. Especially, kayaking and camping, canoeing, wildlife, and bird viewing are very popular here.
The most attractive thing about the river is fishing. While angling on Russian Waterway, fisheries are actually often above the resource can deliver. However, additional fish show up than were anticipated at other times. You have a huge opportunity of fishing Coho, rainbow trout, sockeye, trout, and lots more.
Kayaking The Duck River
The 457 kilometers long Duck River is famous for its scenic beauty, water rapids as well as fishing, and nature observation. Just imagine, you are surrounded by the gorgeous landscapes and also peaceful privacy that the Duck Waterway possesses to give, it is easy to appreciate nature. Besides, kayak angling is actually great any time of year along with lures or even reside bait. Here, March to April is the best time for fishing trout, before the water receives also hot.
Overall, the Duck is a great river for kayaking as well as weekend relaxation.
Eleven Point National Scenic River
Eleven Point National Scenic River is also very popular for kayaking like a festive enjoyment. You'd love kayaking in this river. Because its colorful water and authentic flavor and features will give you a very special and memorable moment. It is just amusing! You will also feel very independent during your kayaking on the rivers. If you want to discover the new entrance, pleasure, vividness, atmosphere, easygoingness, and creativity with kayaking, you can select Prince William Sound.
Indian River Lagoon
This river is situated in Oslo Riverfront Conservation Area, USA. The water level changing system of the river is suitable and does not affect the paddling. The wilderness of the river is very enjoyable. You can see the largest slash pine tree in the world here during paddling. It is also a mangrove area. But sometimes Dolphin, Osprey may jump out of the water becoming feared for their life and the sound of the kayaks. So you should not get scared then!
White River For kayaking
The 582 kilometers long two-forked White River is a good place for kayaking. Although the water is a bit polluted nowadays. The river is not too deep, and the water is pretty cold. You can easily locate the White River in Indiana. It'd be a good choice for long kayaking as well as family vacations. Besides, there are huge opportunities for kayak fishing, canoeing, and other recreation. There you will easily find boat rentals.
5 Tips For River Kayaking
River kayaking is one of the most popular adventures. However, it requires practice and a bit of experience for having the best enjoyment. In the following list, we've presented 5 tips so that you can have the best experience with kayaking in the rivers. Have a look at the river kayaking tips;
Learn To Understand The River
Understanding the river is a key fact. Your further enjoyment depends on how well you can read the river. It's just a matter of experience. When you're a beginner, try group kayaking. Have a look at the 31 kayaking facts.
While you are planning for river kayaking, study the advantages as well as hitches of that particular river.
Keep additional apparels
It actually depends on your trip plan. However, if you're planning for kayak fishing, camping, or only kayaking, keep spare clothes. This has a lot of advantages.
Don't Miss Any Equipment
According to your kayaking, make your own checklist of gears. And check them twice before you are going on the journey. Most importantly, don't miss the kayaking essentials.
Get In Touch With The Weather Conditions
The perfect weather can increase the enjoyment of your river kayaking. On the other hand, the bad weather condition can turn it into a nightmare. This is why you need to get the forecast every time before going river kayaking.
Practice The Safeties
These are the vitals. For any kind of kayaking, you need to practice some skills for ensuring the safeties. And never forget your floating device. We have complete safety guidelines for kayaking. Go and have a look!
At the same time, if you kayak in the rivers, you can leave your stresses behind. The water, natural beauties, the abundance of wildlife of the rivers will give you pure relaxation. Where you'd easily find turtles, manatees! Overall, this will make you fall in love with river kayaking!