Kayaking in the Hudson River is one of the most favored leisure in the region. Hudson River offers a wide range of adventurous activities. There are huge opportunities for fishing, camping, wildlife observing, and kayaking in the Hudson River. The Hudson River is a 315-mile-long river and it is also a historic one.
Read on for having the best adventure on the Hudson!
Why Kayaking The Hudson River? ??
---
Hudson River kayaking is undoubtedly a fabulous way to get amused in New York. It is called America's First River. And there is a bounty full of fish found in the Hudson River so catching fish is also perfect leisure. So get ready to kayak the Hudson!
From beginner tips to expert advice, we've got you covered.
Moreover, the best thing is that Hudson allows you to improve yourself with physical and mental benefits. Besides, it will get you to explore unique destinations that you never think of! On the other hand, the surrounding is comparatively peaceful, with shoreline access to nature.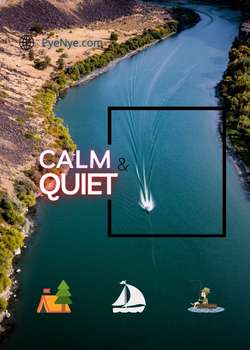 The ambiances are so calm and quiet that you will feel as if you are miles away from the town, although you are right in the town area of New York.
Can I kayak on the Hudson River?
Of course, you can perform kayaking in the Hudson River. It is easy for a person to kayak regardless of being a novice or a pro. You just need to decide that you want to kayak the Hudson River.
Once you make up your mind to kayaking in the Hudson the next thing is to research the towns and docks along the Hudson River for getting a clear idea about you determine the place of kayaking. Using a map will be helpful.
Where can I kayak on the Hudson River?
The Hudson River is a long river you can paddle through the entire length of it. Currently, two modern-day outdoorsmen named Jesse Hooker and Cosmo Piefl completed an expedition on navigating the entire length of the Hudson River.
There are a lot of places where you can kayak. Those places are already renowned and provide all the amenities of kayaking. This place spreads across the Hudson River and offers a different view from one another of the Hudson River.
Kayaking The Hudson River
The Hudson River is a 315-mile-long river. Its headwaters are at Lake Tear of the clouds in the Adirondacks and empties in the New York harbor of the Atlantic. Kayaking as well as other water adventures are quite popular here. However, You can kayak in the Hudson River itself. In addition, there are many creeks, rivers, and estuaries that flow to the Hudson are suitable for kayaking.
Do You Need A License To Kayaking The Hudson River?
A license is not applicable for kayaks and canoes. The license is required for only those vehicles that are powered by a trolling motor of any kind gas or electric. As kayaks and canoes are rowing kinds of a vehicle so generally license is not needed. On the other hand, people use optional sail kits in kayaks on occasions. After all, NY is a very busy city.
A lot of kayaking enthusiasts live there. However, to ensure the safety of the water it requires you to obtain a permit though. Kayaks are allowed to lunch from any of the designated lunch sites. The cost of the permit is 15 dollars. Here is the NYC Gov Parks notice.
The 4 Best Kayaking In Hudson River NY
Kayaking is traditionally so exciting. People started kayaking around 4000 years ago. Kayaking in the Hudson River is comparatively new. In the year 2003, a man named Gerry Blackstone established a program named The Hudson River Riders.
The purpose of this program is to introduce new people to the sport of kayaking. They also requested to provide Hudson River access to the public and kayaks for local youths to explore the river.
Kayaking in Hudson River NY has some of the most unique features. The location is the most unique one. Here you can kayak within the city area. Moreover, you can visit the Statue Of Liberty, the landmark of New York by kayaking.
However, if you are expecting a sanctuary within the city, the marine park in Brooklyn is such kind of thing. It seems more like the Florida Everglades than a normal city park. The Intrepid Sea, Air, and Space Museum are also open for visitors. Besides, here is a compilation of the best river kayaking destinations in the US.
Cold Spring, Hudson
This place is not far from town. In short, drive an hour and 15 minutes you will be there. It offers a beautiful view of the Hudson highlands. The Constitution Marsh, Foundry Cove, and Bannerman Castle are the main places to explore. Besides, moonlight kayaking is quite enjoyable here.
Dockside Park, Mayor's Park & West Point Foundry Preserve at Cold Spring
---
This northern part of the Hudson River offers many overnight kayaking trips. The Hudson river greenway eater trail has campsites along the river about every 15 miles.
Hudson Breakneck Brook
The state's second-largest park Harriman State Park hosts this pond. It's about an hour's drive to the north of the city. The 64-acre pond has recently been cleaned up as superstorm Sandy caused damage to the pond. Fishing is currently not allowed. Above all, there is a great opportunity to enjoy some wildlife.
Esopus Creek In Hudson River
Esopus Creek is located in the Catskill Mountains. it is a bit farther drive at around two hours north of the city. However, if you are in search of some thrill this place is for you.
There are classes 2,3 and 4 rapids in this creek. And you can grab lunch from route 28 in Phoenicia and Allaben, to get you started.
Meanwhile, the creek becomes more challenging in its northern upstream.
A Brief To Hudson Valley
Hudson River kayaking is one of the favorite weekend activities of New Yorkers. The best place to kayak in the Hudson Valley is in the great swamp. The 14 miles of waterways are in the south flow and a couple of miles of seasonally accessible paddles in the north flow. There are a lot of places to paddle in the great swamp.
Hudson Valley Kayaking
The Hudson Valley consists of a lot of crisscrossing inland waterways. The Hudson Valley offers a lot of places for kayaking. Some notable places are the Culinary Institute of America and Bannerman Island.
At West point, there are U.S. Military Academy and Constitution Island. Moreover, there are seven lighthouses open for public visits.
The Hudson Valley offers diverse wildlife. In terms of birds, there are a plethora of bird species like Bald eagles, great blue herons, spotted sandpipers, snowy egrets, kingfishers, cormorants, ospreys, and a lot of others.
You can find several variants of ducks also. If you can bring a camera no doubt you can capture a lot of nature on your digital device. The valley has some preserves like the Doansburg Preserve which is an excellent birding site.
Elena Hill Preserve is a red maple hardwood swamp and floodplain wetland. However, the Ice Pond Preserve consists of a 46-acre ice pond and 58 acres of forest hills and high-quality wetland, and some other preserves. You can have a look at our winter kayaking guidelines for more safety updates.
Hudson River State Park Kayaking Adventures
Hudson River State Park is a great place for recreational activities. A lot of offerings are found here like Four miles of piers, esplanades, and landscape boats sunset views, scores of recreational and play spaces, and stunning gardens. It is considered the second largest natural construction after the central park.
Kayaking is a big part of the Hudson River state park. A lot of kayaking opportunities are present here. Here pier 26 and pier 96 offer free kayaking opportunities. Some social and youth organizations organize this type of free kayaking. Their main aim is to grow sanity for the waterways. On pier 84 there are paid options for kayaking.
Canoeing is another adventure in the Hudson River State Park. Hudson River state park trust operates a couple of boat houses by its partners. However, on these boathouses, some offer canoeing besides kayaking. There is a slight difference between the paddle and the size of a boat between kayaks and canoes.
The Hudson River State Park also offers fishing. Here salt water and fresh water fishing both are available. Hudson river kayak fishing is very popular as it can go much closer to your prey. Kayak fishing is renowned as boats can go far deep ocean and they are less limited by nature.
At the Mills Norris State Park, there is a large dock that offers great access to the Hudson River.
Manhattan's only 18 holes professional-grade golf course is also within the Hudson River State Park compound. The 13,00 square-foot golf course has some unique features like cascades, cricks, a tarn, walkways, sand traps, and even a cave. Both kids and adults will attract to the Hudson River park's pier 25 mini-golf course.
The mini-golf course is $10 for adults and $5 for kids. It's only walk-in and no reservation is available. Here a mini-golf party including 20 games and a pizza party is offered.
Top 6 Free Kayaking In Hudson River
If you have your kayak, you are ready to paddle. For the rest of those who don't owe one, there are many organizations across the city that offers free kayaking. They aim to connect urbanities to the surrounding aquatic ecosystem. However, here we have complete guidelines on kayak buying. You can have a look from here.
Besides, boaters and kayaking enthusiasts create small groups around the New York waterways. Moreover, they offer a cool, relaxing, and educational adventure. Moreover, it's very important to know how to swim. However, if you are under 18 years old you may have to bring your parents or guardians according to the authorities' requirements.
Those free kayaking services provide their service to create a connection with the waterfront regardless of age, income, or location. Manhattan, Brooklyn, Staten Island, and Long Island City all provide kayaking opportunities for summer. Most of them are first come first served based but some of them require an early reservation so you need to check before you go.
Sometimes you have to pay to park your kayak near the sea. In some places, the landowner may charge you to lunch your kayak it's for private kayak owners but in general, you can go anywhere and camp anywhere for free.
Kayaking At Pier 26 At The Hudson River
Pier 26 of the Hudson River is reputed for its free kayaking services. Location: Pier 26 Boathouse | Hudson River Greenway, New York, NY 10014. If you have decided to have a test of free kayaking then come to pier 26 at Hudson River Park. It is open during the summer.
Reservation is recommended here if not then you have to wait in the3 no reservation line. The participants need not know how to kayak but they must know how to swim. People under 18 need their parents or legal guardian. The service is provided all season long on Saturday, Sunday and all the holidays from 9 am-5 pm.
Pier 26
It is a great opportunity for both New Yorkers and visitors. Kayaking from pier 26 provides a unique perspective of downtown Manhattan and the freedom tower.
---
Pier 84 At Hudson River Kayaking
Pire 84 of the Hudson River offers some unique features. Location: 555 12th Ave, Pier 84 Boathouse, New York, NY 10036. The most unique of them all is the USS Intrepid.
A former US navy ship currently serves as the Intrepid Sea, Air & Space Museum. The ship is anchored near the dock of pier 84.
Pier 84
The first-timers are welcome for casual kayaking jaunts. Once you finish all your lessons about kayaking you are allowed to go farther at sea and join the people of your same abilities.
---
In short, kayakers have the opportunity to see and paddle around the ship in close sight. We live in New York City and the Hudson River water that we all share. Kayaking from pier 84 allows us to feel the vast ocean and explore some under-the-radar destinations. However, rentals are normally for 45 minutes. The system is either walk-in or reservation.
Currently due to covid situation reservation is the only option as it makes sure of social distancing. From beginner to eighth levels daily programs are offered.
Hudson River Kayaking At Pier 96
Pier 96 in the vicinity of New York City offers free kayaking opportunities. Location: W 55th St, New York, NY 10019. Moreover, the boathouse of this pier is volunteer-run and they aim to provide free access to on-water recreation. Pier 96 offers free kayaking on a first come first served basis in the summer and early fall season.
Pier 96
Comparatively calmer water
---
The water around pier 96 is calmer compared to other piers. You need to dress accordingly as you are going to water and you will get wet.
They provide changing room as well as lockers. It is 20-minute rowing but if there are no men in the queue you probably get some extra time.
They limited the time to ensure that everyone gets the opportunity. You can learn about whitewater kayaking from here.
However, no reservation is allowed here. Currently, due to the Covid situation, this service is off and they are accepting only online early reservations which are not permanent.
Some Extra-Ordinary Kayaking Spots In The Hudson River
Kayaking in the Hudson River is simply the best way to spend a day within New York but without its known traffic and its hustle and bustle.
Above all, there is nothing quite as lovely as paddling up the Esopus in one of the Kayaks on the Hudson River.
Hudson River Park Pier 26, Borough of Manhattan New York County
Site Type: Day Use Site, Cartop Launch
Activities: Fishing, Trail, Concerts/Events
Attractions: Natural Resources, Historic Landmarks
River Mile: 1.5 E Bank
Latitude: 40.7214° Longitude: -74.0125°
Hudson River Park Pier 66, Borough of Manhattan New York County
Site Type: Day Use Site, Cartop Launch
Activities: Fishing, Trail, Concerts/Events
Attractions: Natural Resources, Historic Landmarks
River Mile: 3.7 E Bank
Latitude: 40.7522° Longitude: -74.0092°
Hudson River Park Pier 84, Borough of Manhattan New York County
Site Type: Day Use Site, Cartop Launch
Activities: Fishing, Trail, Concerts/Events
Attractions: Natural Resources, Historic Landmarks
River Mile: 3.8 E Bank
Latitude: 40.7642° Longitude: -74.0019°
Hudson River Park Pier 96, Manhattan New York County
Site Type: Day Use Site, Cartop Launch
Activities: Fishing, Trail, Concerts/Events
Attractions: Natural Resources, Historic Landmarks
River Mile: 4 E Bank
Latitude: 40.7714° Longitude: -73.9956°
West 72nd Street, Borough of Manhattan New York County
Site Type: Cartop Launch
Attractions: Cultural Resource
River Mile: 5.8 E Bank
Latitude: 40.7817° Longitude: -73.988
Inwood Hill Park Dyk man Tubby Hook, Borough of Manhattan New York County
348 Dyk man Street
Site Type: Cartop Launch
Attractions: Cultural Resource
River Mile: 13 E Bank
Latitude: 40.8694° Longitude: -73.9319°
At the last, it's time to choose the perfect kayak and safety lessons for kayaking. Choose a kayak according to your comfort. However, most kayaks have a hatch inbuilt so you need not worry about your staff you can carry them with you.
Kayaking And Fishing In The Hudson River
Hudson River is an all-time favorite spot for fishermen. It is a favorite because of its location and diversity of fishing grounds. From the top of the river to the bottom you would be greeted by no less than 220 varieties of fish. The upper Hudson River consists of freshwater kayak fishing.
In this part, if you cast a line, you will get some prized fish including bass and trout. The lower part of the river near New York City is a tidal estuary. Moreover, in this part the striped bass is abundant. Anglers flock here to battel this hade fish. Striped Bass, Bluefish, Largemouth, and Smallmouth Bass, and catfish are most common.
Hudson River kayak fishing is an amazing adventure. Kayak fishing is a very immersive experience as you will be getting very close to your target and also powering your engine. You need a lot of stamina to do all this at once.
Above all, If you are a beginner, you should choose calmer water first as they are easier to navigate. The other benefit of kayak fishing is that it doesn't require any lunch ramp as well as you can go wherever you want to go.
However, there are some issues also in kayak fishing as they are very vulnerable to weather.
National Estuarine Research Reserve In The Hudson River
The Hudson River Estuarine Research Reserve is a home ground for 200 species of fish and wildlife. In brief, it is 5,000 acres of tidal wetlands and nearby land signifying various plant and animal populations of the Hudson estuary.
Columbia Counties Stockport Flats, Duchess Counties Tivoli Bays, Piermont Marsh, and Lona Island in Rockland County are its major sites. In addition, The Hudson River National Estuarine Research Reserve inspects the physical, biological, and chemical progressions of the Hudson River estuary. Besides, you can have a look at our bay kayaking guidelines.
The Estuarine Research Reserve offers some education programs. For example, free kayaking for the public, Field-based education for middle school and high school, and fish seeing events are some of those programs. It also provides science-based information for shoreline management which balances habitat protection and human use.
Some vital fish like sturgeon, striped bass, and American shad use this place as their nursery ground. The National Estuarine Research Reserve provides an equivalent profusion of other river-dependent wildlife, like birds.
Lastly, New York City is one of the busiest and big cities in the world. Subsequently, 8.2 million people call New York their home. The NY state has 19.45 million people. This vast number of people need a place to relax to get away from their everyday hustle and bustle. Hudson River and river-based recreation is the best option here. Especially kayaking in the Hudson River is a great way to satisfy the mind and exercise the body simultaneously. A lot of kayaking opportunities are present in the Hudson River some are completely free. Therefore, why not give it a try?