We often look for diversity in our exercise. Kayaking is a good exercise to mix things up and try different workouts! For those who love to explore waterways, kayaking is a great calorie-burning exercise. One hour of kayaking can burn more than 350 calories!
Above all, a kayaking exercise allows us to breathe fresh air enjoy the beauty of nature, and commune with wildlife. Some people may opt to take part in camping, or other activities while kayaking. And your kayaking exercise would become more amazing if you're planning for the "solo one". But you need to make proper preparations for kayking alone. You can also include fishing activities in your plan!
However, it's important to plan your kayaking trip for the exercise. If your plan isn't meant for improving your muschles and burning calories, you won't get much from the kayaking exercise.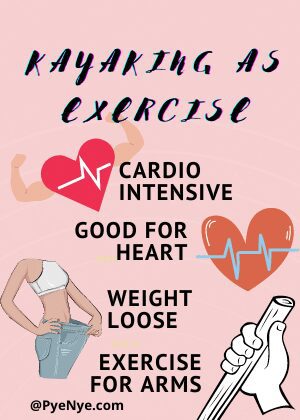 In a brief, kayaking is a good exercise for your heart, and it's so fun! Whoever invented this should be so happy we're alive because we can paddle away for an hour and get tons of cardio benefits on the water!
Learn more from the kayaking blog.
Doesn't that sound so much better than sitting around and watching TV? Sneaking in a good workout while kayaking is not only fun, but it boosts your metabolism and strengthens key abdominal muscles. In fact, kayaking is one of the best exercises I've ever found. Especially when the sun shines, it just lets your whole mind just blend in with an endless blue river!
Moreover, you can build strength and endurance too, so not just fun! In this article, we have featured the top 9 benefits of kayaking exercise! In this article, we're going to be talking about kayaking as an exercise along with the benefits of kayaking workouts. So let's dive in;
You can burn more than 350 calories in just one hour of kayaking!

PyeNye Blog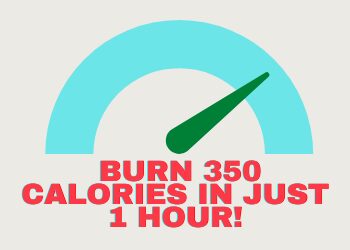 Is kayaking a good exercise?
The obvious answer is YES! There is no doubt that kayaking is a good exercise. It is one of the classic ways for exercise and recreation.
A Brief To Kayaking As A Good Exercise
As we mentioned before, kayaking is really the finest way of exercise. In addition, you can breathe the fresh air while kayaking. It will reduce the risk of heart disease, lungs disease, and asthma. Water makes us become pure! And teach how we can make our minds calm and quit.
Moreover, the various movement of your body will remove your joint pain, muscles pain, back pain and it will increase your concentration power. Besides, the aesthetic nature and wildlife are a good way of self-meditations.
One hour of kayaking can burn more than 350 calories. But it depends on how hard you are paddling. Kayaking builds our muscles stronger including arms and shoulder area.
Overall, kayaking is such an exercise that will make our own time. It is a way of extra refreshment of your mind. Kayaking can be the best exercise if your kayaking is time, space, and preference-oriented.
The 21 Reasons Why Kayaking Is A Good Exercise
Kayaking is a great way for both recreation and fitness. Kayaking is a cardio-intensive exercise. We can build muscular strength, endurance, and intensity through kayaking. Moreover, it is such an adventure that will make us passionate and you never lose your interest in kayaking.
Once you begin, you will fall in love with this adventure. There is a lot of diversity in kayaking. For example, kayak fishing, whitewater kayaking, river kayaking, kayaking and camping, bay area kayaking, and lots more. Thereby you will never get bored with kayaking!
We are presenting the 21 reasons in two parts; 12 reasons and 9 health benefits.
Let's have a glance at how kayaking will provide us some positive effects for our upper body muscles, and the 12 reasons why kayaking is a good exercise;

Good Exercise for Arms
Kayaking enhances and strengthens our arms. During the time of kayaking, we paddle against the flow of the water. This will improve the tone of our muscles.
Positive And Distinctive Change Of Upper Body Size
Lifting the paddle, pushing the paddle or paddling can create good impacts on the upper body size. You will see this after a certain period of time.
Gives Opportunity To Excursion
Kayaking does not need any previous experiences or skis to get started. It is very easy to access and a great opportunity to join an excursion with friends through this.
Kayaking will make the day with great joy. After a few practice sessions, you can introduce your pet dog to kayaking. There's a lot to amaze! Here's how to train your dog for kayaking.
Kayaking Flattens Tummy
Different movements of kayaking flatten our tummies. While kayaking, we need to move as well as a twist out bodies on both sides of the boat. It is undoubtedly a strength movement, which will flatten our belly.
Strengthen Wrist and Chest Muscles
Kayaking is a great way for strengthening the wrist, hand, and chest muscles. Because when you kayak, you need to deal with the water and the waves.
Each time you stroke the paddle, it strengthens your wrist, hand, and chest muscles.
Kayaking Is A Good Aerobic Exercise
Kayaking is a good aerobic exercise with versatile and adaptable body movement in water without any difficulties with the treadmill.
Besides, it develops body flexibility.
Cardio Intensive Benefits
Swimming is a good exercise for cardio treatment. But if you perform kayaking regularly, you don't need to perform any other workout.
It will ensure good cardio benefits with fun.
Kayaking Is A Good Way To Lose Weight
Kayaking is also an amazing way to burn extra calories. While paddling both quickly or slowly, the upper part of the body is a workout.
Thus it burns fat and thereby it will lose the excessive weight of the body.
Good Exercise For Our Grip
Usually, a kayaker holds strongly the paddle in his/ her grip. And stroke the paddle in different rotations.
This improves the blood circulation and strength of their grip.
Natural Cure Of Muscles Pain
At the time of kayaking, we need to maintain a good balance. It ensures a workout for most of our body muscles. Thereby, it reduces our back pain, shoulder pain.
Moreover, kayaking is very effective for developing upper back and shoulder muscles. Besides, it increases the flexibility and core body strength as well as the composition of our body.
Kayaking Is Stress Relieving Exercise
Recent research, which is published in the "Journal of Leisurability" suggests that paddling of kayak will give us mental and emotional benefit with stress relief.
The study focused that, some individuals had experienced brain injury and they could not participate in outdoor activities.
But they were given in a 12-week-kayaking program. This program had created a magical effect on their mind and they were really emotionally benefitted.
Meditative And Passionate Experience With Calm Water
Kayaking will give you the pure touch of your mind with the water and ocean. Which increases physical stamina, active recreation, get enthusiasm for our regular work, enjoyable time to spend, feelings of self-worthiness, confidence, perseverance, and a real taste of thrillers or adventure.
Ocean kayaking would become more amazing if you know the secrets. It's such a refreshment activity for your kayaking exercise.
Above all, Kayaking brings us out from our typical routine bound work. And offer great opportunities for health-conscious people. Besides, kayaking is an amazing way of recreation for nature and wildlife lovers. To sum up, kayaking is a quiet and convenient exercise.
9 Benefits Of Kayaking For Exercises
As kayaking is a good exercise, it provides us with various benefits. For example, when we go kayaking, we deal with the various water flow. Thereby, we utilize most of our body muscles. Different types of kayaking allow us to enjoy the different flavors of kayaking.
Kayaking needs to utilize our core muscles. Make sure, different muscles, knees, legs, arms, back, shoulders can move and rotate.

Team PyeNye
You just need to start the journey! Here we have a list of benefits of kayaking as an exercise. This will make the concept more clear. Let's have a look;
While kayaking, we need to pressure constantly on our legs. Thereby, kayaking strengthens the lower parts of our body.
At the time of kayaking, we rotate and balance our bodies and postures. It improves our spine, joints, shoulder as well as other body parts.
Strict rules of the gym will make us trapped or bored! On the other hand, kayaking is a way of fun. However, sometimes people forget that kayaking is a good exercise also. People love it as a matter of joy.
We can learn new and surprising things by floating on water. Therefore, kayaking improves our knowledge level. It also teaches us how to deal with surprising things.
Typical swimming can create dullness. But when you kayak and swim you can connect yourself with nature! That is why kayaking is an exercise that will never make you bored or tired.
The next thing is about confidence. There is no doubt that kayaking develops self-confidence. Moreover, kayaking removes water phobia, as kayaking connects us with the water. You just need to
Kayaking ensures self- satisfaction. There are mainly two types of kayakers'. Some of the kayak paddlers love making their kayaking challenging. While other kayakers' take kayaking as a way of self-satisfaction.
Nature cure various diseases. With close contact with nature, kayaking keeps us away from different diseases.
Kayaking is a good motivational exercise. If you want to hear the splash of sound water and want to make your mind as pure as nature, then kayaking is one of the best ways for this. So kayaking is considered a motivational exercise. It will make a strong and positive image of you.
Above all, kayaking refreshes our minds. We'll get the fresh air, which will create blood circulation and balance on your hand and also chest areas.
Pre-Routine For A Better Kayaking Exercise
Now a day's people passing, most of their time with social media, cellular phones, using modern gadgets, earning more and more money. People learn how to satisfy their boss, their family members.
But we could not learn how to satisfy their own mind. Besides, we mostly failed to learn how to live a long healthy satisfying life. However, social media creates networks. But it makes us handicapped or collapsed.
You should change the typical patterns in your life. Come out from this so-called modernity. Go for kayaking. Forget and drop all your pain and excessive exhausting life in the sea.
Mix up your mind with the flow of the water. Enjoy the adventure. Feel the nature. Refresh your mind. Start a new beginning with your daily activities from the next morning.
Perform kayaking on a regular basis. It can be either daily or ever weekly. But make sure you maintain the routine. However, we recommend performing twice a week for a good kayaking exercise.
However, try to maintain your own average trip duration.
Before the kayaking exercise, be sure about your adjustments. Your back support, leg support, etc. are quite essential for a better journey.
If you don't go kayaking regularly, then you don't need to participate in a multiday or whole day kayaking. You should join in kayaking up to the interest of your mind.
Except for the way of exercise, kayaking is a great way for outdoor adventures. Try kayak fishing, diving, ecotourism, or exploration of wildlife.
Always focus on your comfort. Whether it's about the kayak, clothing, or destination, try to concentrate on your comfort. First, learn what to wear kayaking, therefore you can ensure your comfort.
Things You Should Carry For Kayaking Exercise
Here are some essential materials for any emergence, which you should carry with you when you are ready to go for a kayaking exercise:
Never compromise with the life vest.
Use helmet. Especially for particular kayaking trip plans. It's not essential for shore or calm water kayaking.
Wetsuit.
Always carry a first aid kit with you.
Keep enough drinkable water.
Have some dry foods.
Dry clothes are contained in a waterproof bag.
Carry you mobile phone is contained in a waterproof box.
A Brief To The Safeties
Start your journey with kayaking with enough practice. And learn the kayaking safety instructions from the very beginning.
In your beginning stage, try the calm and shallow water. It's much easier for beginners.
Check the weather before you're going. It's one of the essentials.
As it's a highly adventurous sport, inform someone about your plan.
The excessive heat of the sun can dehydrate you. Thereby, we recommend kayaking in the early morning or in the afternoon. Besides, keep enough drinking water.
Keep away from kayaking in too much cold weather. And always carry spare appeal according to the weather. Besides, you can have a look at this article on what to wear kayaking for more.
Apply waterproof sunscreen. It'll protect your skin from ultraviolet rays. Ultraviolet rays are harmful to our skin.
Maintain some tracking devices like GPS. It's one of the essentials. In case of emergency, a tracking device helps a lot.
Maintain balance and stability when you're kayaking.
Be alert on the matter of sun and wind.
If you face any obstacles, move towards the shore areas.
A Basic Checklist For Better Exercise With Kayaking
Kayaking is a diversified adventure. It's not only recreation but also a passion, and a way of motivation! Here are some tips for having a good kayaking exercise. This will help you enjoy kayaking exercise in a mind-blowing way;
Buy a highly durable kayak. Again, the only thing you need to focus on is "comfort". Follow this kayak buying tips for more.
Do some study on the different kayak types. And concentrate on the materials. And don't go for the expensive one at the beginning. Structurally, fiberglass, carbon, or Kevlar-made kayaks are more durable than plastic kayaks.
One more thing about the kayak is its "cockpit". The cockpit should be easy to excess and sit. Make sure it's not too confining. Therefore, this will make turning and maneuvering the boat easier.
Choose a lightweight kayak. Don't go for too longer or too narrower one at the beginning. If this is not, your performance won't be swift. Above all, here's how you can buy a kayak for yourself.
Carry sun heat exposure or protective materials with you.
People always join a fitness center to keep their bodies fit. On the other hand, kayaking can be such a great workout that ensures our physical fitness as well as recreates us with the flavor of nature. In short, kayaking can be such a great workout that ensures our physical fitness as well as recreates us with the flavor of nature.
Conclusion
In the above, we've presented every piece of information on kayaking exercise. However, the presentation clears is kayaking a good exercise or not. Kayaking will provide you a healthier and happier lifestyle. So don't delay, just go for the adventure. Above all, kayaking will create a contribution to your mind through creating the power of endurance and flexibility on your body, it will provide you an extreme pleasure with health benefits. At last, undoubtedly kayaking is a good workout.