Imagine yourself gliding over the crystal-clear waters of the sea and soaking in the views. There's nothing like kayaking in the sea for a thrilling adventure. But not everyone has the space to store a hard-shell kayak! This is where inflatable kayaks come in – they offer a portable and affordable option for those looking to explore the open waters. However, some may wonder if inflatable kayaks are up for the challenge of the sea's unpredictable nature! But can you use inflatable kayaks in the sea?
Yes, you can use inflatable kayaks in the sea. But there are some important factors to consider before doing so.
It's true that hard-shell kayaks are the traditional choice. Nonetheless, inflatable kayaks have gained popularity in recent years because they're portable, lightweight, and inexpensive.
Inflatable kayaks are lightweight and easy to transport, so they're best for solo kayaking trips. Compared to hard-shell kayaks, they are also more affordable, so beginners can try them out. However, they're not as durable as hard-shell kayaks. So sharp rocks or coral can easily puncture them!
In this article, we look at whether inflatable kayaks are good for sea kayaking. We'll also talk about limitations, safety, and the best inflatable kayaks for the sea. Let's find out if inflatable kayaks are a viable option for kayaking in the sea if you're one of those curious minds.
Can you use an inflatable kayak in the ocean?
Yes, inflatable kayaks can be used in the ocean. But they are generally not recommended for use in rough or choppy waters. Inflatable kayaks are more suitable for calm or flat water conditions, such as lakes, calm rivers, or protected bays.
Unlike hard-shell kayaks, inflatable kayaks can be more prone to punctures and tears and are less durable. Because of this, you'll need to take precautions to ensure they are not punctured or torn.
Are inflatable kayaks a wise choice for sea kayaking?
Are you looking for an adventure in sea kayaking but don't know whether an inflatable kayak is right for you? Inflatable kayaks have become increasingly popular in recent years, and for good reason. They offer a great deal of convenience, portability, and affordability – making them a great option for those looking to explore the open waters.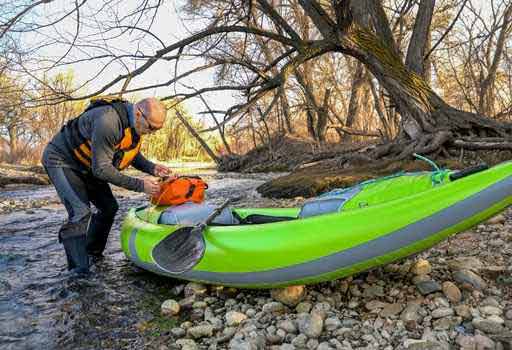 So, are inflatable kayaks a wise choice for sea kayaking? Let's take a closer look at the pros and cons to help you decide.
One of the biggest advantages of inflatable kayaks is their portability. Unlike hard-shell kayaks, inflatable kayaks can easily be rolled up and stored away when not in use. This makes them ideal for those with limited storage space or for those who need to travel with their kayak.
Another great benefit of inflatable kayaks is their affordability. They are usually much cheaper than hard-shell kayaks, so they can be a great option for those on a budget.
On the other hand, inflatable kayaks do have a few drawbacks. It's mostly because they're not as durable as hardshell kayaks. So, they're more prone to punctures. They're also not as stable in rough water. That's why you might not want to use them in challenging conditions.
How far you should use an inflatable in the sea?
Inflatable boats are a great way to enjoy the sea, whether you're fishing, sightseeing, or just out for some fun in the sun. But when it comes to using an inflatable kayak in the sea, it's important to understand the limitations and dangers of using one in open water.
The most critical factor to consider when using an inflatable kayak in the sea is sea conditions. An inflatable kayak is the most suitable choice on a calm day with gentle waves, lapping water, and no strong winds. Because these conditions won't affect its stability.
But as soon as the waves start to get choppy, or the wind picks up, inflatable kayaks become a less viable choice.
Inflatable kayaks are harder to handle when the wind and waves pick up, causing them to capsize. And paddling in rough seas can also make them unstable and difficult to control, and the paddler can get swept away.
That's why it's important to take the sea conditions into consideration before venturing out in an inflatable kayak. If the sea is looking choppy, or if there's a strong wind, it's best to stick to sheltered bays or coves.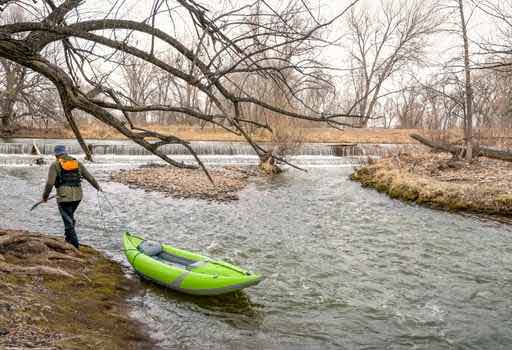 So, never forget to pack protective gear, such as a life vest, and a wetsuit!
Don't go too deep with inflatables!
You shouldn't take an inflatable boat more than 10-15 miles offshore. Depending on the boat's size and model, you may be able to go farther offshore. Especially if you use a larger vessel, such as an inflatable catamaran. Additionally, you should keep an eye on the weather conditions.
Inflatable boats are also great for long trips. So make sure you bring plenty of supplies so you're ready for anything. It includes things like food, water, fuel, and any repairs you need. You should also bring a flotation device, like a life jacket, to make sure you're safe.
Disadvantages And Limitations of using inflatable kayaks in the sea
As a cost-effective and convenient alternative to traditional kayaks, inflatable kayaks have gained traction. These kayaks are good for recreational kayaking, but not for sea kayaking. Before you head out sea kayaking with inflatables, here's what you need to know.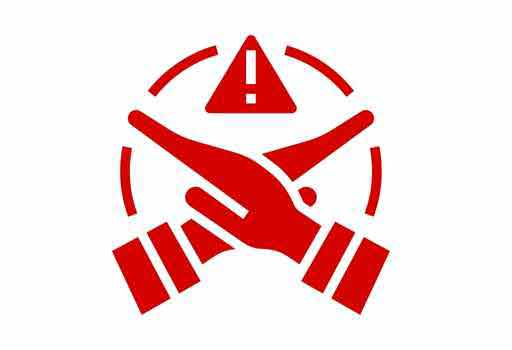 First off, inflatable kayaks are less durable and more prone to punctures and tears. So they're more vulnerable in the sea, where the conditions can be harsh and unpredictable. Even a small puncture in an inflatable kayak can cause it to lose air and become unstable. It's especially dangerous in open waters!
Secondly, inflatable kayaks are usually slower and less stable in the water. In addition, they often have a lower weight capacity. It makes it tough to navigate through rough seas. It can also be challenging for kayakers to stay balanced and avoid capsizing with inflatable kayaks.
Thirdly, inflatable kayaks are only suitable in calm water and can easily capsize in rougher conditions. As a result, they're not suitable for sea kayaking, where the water can be choppy and unpredictable. You should use inflatable kayaks on calm lakes, ponds, or mild rivers where there's no risk of capsizing.
Despite these limitations, inflatable kayaks also have several benefits. They are lightweight and easy to transport, making them ideal for solo trips or for those with limited storage space. They are also more affordable than hard-shell kayaks, making them a great option for beginners who are just starting out.
Top 3 best inflatable kayaks for sea kayaking
Inflatable kayaks offer several advantages over traditional kayaks, including portability, ease of storage, and affordability. However, not all of them are created equal, and choosing the right one for sea kayaking can be challenging.
Here are three of the best inflatable kayaks that were known to be suitable for sea kayaking:
Intex Excursion Pro Kayak
The Excursion Pro is a great option for those who are looking for an inflatable kayak that can handle the rough conditions of the sea. It's made from durable materials and features an inflatable I-beam floor for added stability. The kayak also comes with adjustable seats and footrests for added comfort.
Additionally, the kayak has a weight capacity of 400 pounds, making it suitable for carrying gear or supplies.
Advanced Elements AdvancedFrame Convertible Kayak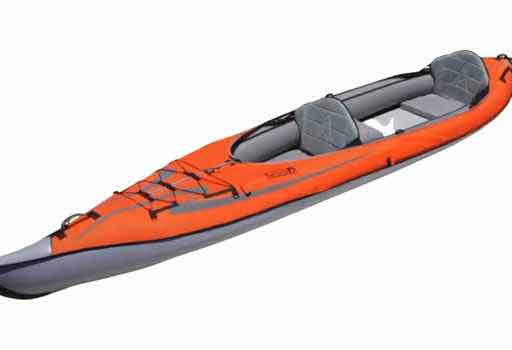 For those who want a versatile kayak that can handle calm waters and rough waters, this inflatable kayak is perfect. This kayak has a rigid frame for stability and tracking.
Depending on your needs, you can convert it from a solo kayak to a tandem kayak. You can also adjust the seats and it holds 550 pounds.
Sea Eagle 380x Explorer
Built specifically for the sea, the Sea Eagle 380x can handle rough waters. For added safety, the kayak has multiple air chambers made from durable materials. Aside from its adjustable seats and footrests, it also has a weight capacity of 750 pounds, making it ideal for carrying large loads.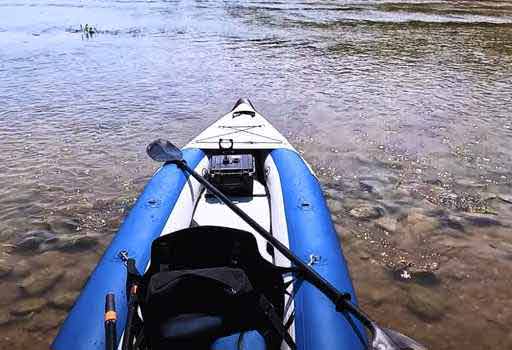 Although all three of these inflatable kayaks are excellent sea kayak choices, the Sea Eagle 380x Explorer stands out as the best option for those who desire a kayak specifically designed for rough sea conditions.
Tips for Using Inflatable Kayaks in the Sea
Using an inflatable kayak in the sea can be a rewarding experience. But requires good planning and experience. To help you out with this, we've added a few tips here. Let's take a look at them.
Learn to properly inflate and deflate your kayak
Overinflation can cause the kayak to become rigid and unstable, so make sure you don't overdo it. Underinflation, on the other hand, can make the kayak less buoyant and more likely to capsize.
Related: Learn To Rescue A Kayak When It Capsizes
So ensure that you know how to properly inflate and deflate your inflatable kayak before heading out. This includes ensuring that the kayak is fully inflated and that all valves are secure. Learn how to deflate and pack the kayak for easy storage and transportation.
Choose the right location
When using an inflatable kayak in the sea, it's important to choose a location that is appropriate for your skill level. Stick to calm waters and avoid areas with strong currents or high winds. If you're not sure where to go, ask locals or consult with a local outfitter.
Pick the right inflatable kayak for the ocean
Make sure you choose an inflatable kayak that is designed for use in the sea. Sea kayaks are typically longer and narrower than recreational kayaks, which makes them more stable in choppy water. Look for one with a high weight capacity and good tracking. In addition, consider investing in a kayak with reinforced materials for added durability.
Familiarize yourself with the kayak
Before heading out to sea, spend some time getting to know your kayak. It's a good idea to practice inflating and deflating it, and adjust the footrests and seats properly. Make sure you are familiar with your boat!
Adjust your kayak for sea conditions
When kayaking in the sea, adjust your kayak accordingly to the conditions. This includes adjusting the seat position, adding ballast weight to the kayak, and ensuring that the kayak is properly balanced for optimal stability.
Prepare yourself for the adventure
In addition to choosing the right kayak, it's also important to prepare yourself properly for a sea kayaking trip. Make sure you are aware of the weather and tide conditions and bring the necessary safety gear and equipment. Inflatable kayaks can be tricky to navigate in rough seas, so be sure to check the forecast and plan accordingly. Finally, make sure you let someone know your expected return time and itinerary.
Final words
Overall, inflatable kayaks are great for sea kayaking. Being lightweight, easy to transport, and affordable, they're great for beginners and experts. However, they're not the best choice for more challenging conditions. So consider your skill level and the conditions you'll be paddling in before buying. When you're prepared and know what you're doing, you can enjoy an inflatable kayak on the open sea safely.