Kayaking while pregnant is a great way to get exercise and have fun at the same time. It's a low-impact activity that is perfect for pregnant women who are looking for a way to stay active during their pregnancy!
In fact, there are many benefits to kayaking while pregnant. It is a great way to get some exercise without putting too much strain on your body. In addition, kayaking is also a great way to relieve stress and relax.
In this article, we're going to point out all the essentials that you need to measure before hitting the water while pregnant. Let's begin;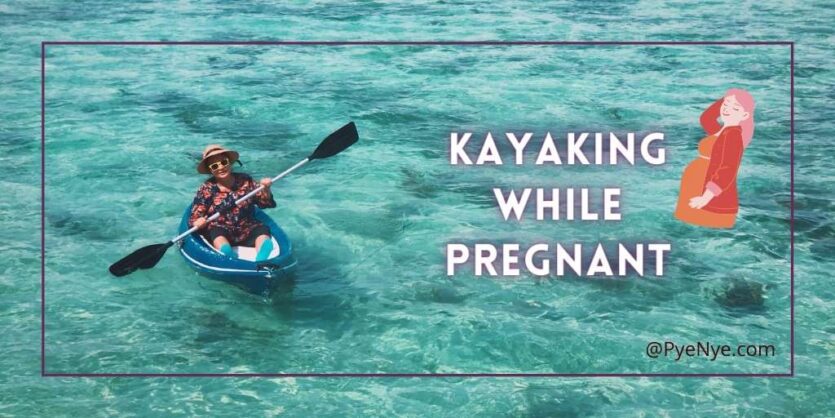 Can you kayak while pregnant?
There are several reasons to say yes, and if you're a seasoned kayaker, there aren't any specific risks to pregnant women. Of course, it's important to protect yourself from sun damage, and your doctor can give you specific advice.

In general, you shouldn't face any problems kayaking while pregnant, but it's always a good idea to check with your physician before going on an outing.
Is it safe to kayak while pregnant?
Paddling is safe for most pregnant women if you've been physically active prior to your pregnancy, but the type of kayaking you do will affect the safety level. If you're planning a leisurely paddle on calm waters, you can paddle without any risks.

It's important to monitor your temperature to prevent overheating and other common pregnancy complications. You should also make sure to check with your doctor if there are any other health risks.
Guidelines For Kayaking While Pregnant
You must follow the right precautions before embarking on physical activity. First, you must seek medical advice. Your doctor knows your overall health, and she knows the history of your health. Your physician can also advise you on your physical activity level based on your age, physical condition, and the length of your pregnancy.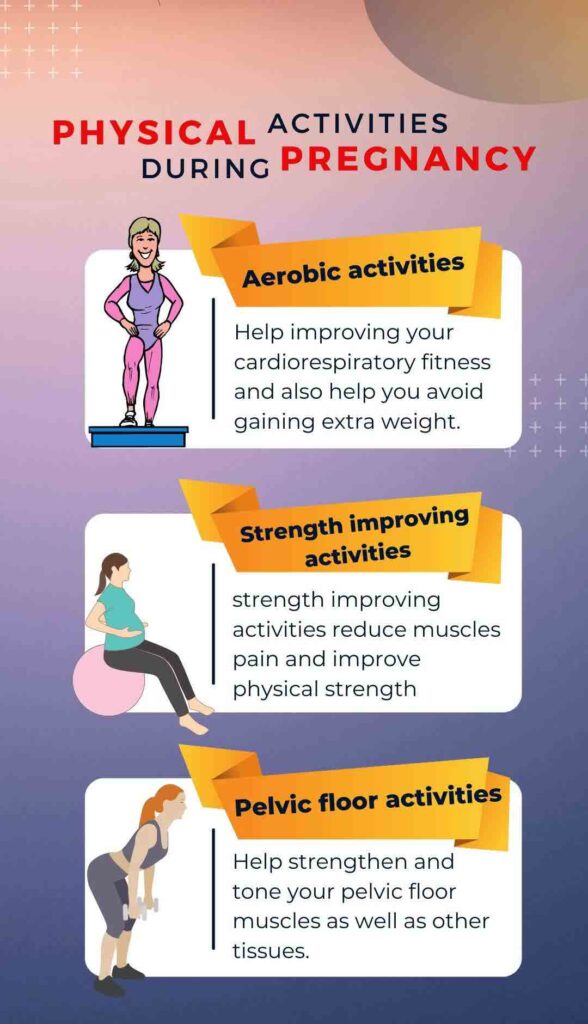 Safety Is Everything
Women who are pregnant should wear safety gear when kayaking. A helmet is a good option for the mom-to-be, but it does not protect the unborn baby. It is also important to pack extra water bottles and snacks. Kayaking during pregnancy can be tiring and exhausting, and you need proper nutrition for yourself and your baby. Remember to apply sunscreen before kayaking and stay hydrated. Make sure to wear a PFD while kayaking.
While kayaking while pregnant is perfectly safe, it's important to be extra cautious. Women's bodies are still in good condition, but they need to be extra cautious when taking each step. Women should consult their doctor before embarking on any activity, including kayaking, to determine whether it's safe. Depending on the stage of their pregnancy and general health, kayaking may pose a greater risk than other forms of water sports.
For the mom-to-be, safety gear is essential. Kayaking is a great exercise for the pregnant body, and women may appreciate the chance to sit and exercise while paddling. During the first trimester, a woman may experience some leg pain and will appreciate any activity that helps her stay active. Even if it's not the most enjoyable activity, kayaking during pregnancy can still be a wonderful experience.
Sit-On-Top Kayaks Are Better For Pregnants
Pregnant women may want to consider buying a sit-on-top kayak rather than a sit-in type. Although a sit-in kayak may look more comfortable and manageable for an expectant mother, it is much more difficult to get in and out of. Besides, the weight of a pregnant woman is a lot higher than that of an average adult, so it is important to factor that in when choosing a kayak.
A pregnant woman should talk to her doctor before starting any physical activity during pregnancy. It is best to consult with a physician who has treated the woman throughout her pregnancy and has the best knowledge of her current health. According to MyHealthFinder.com, pregnant women should aim for two and a half hours of moderate-intensity aerobic exercise per week. Moderate-intensity aerobic exercise, on the other hand, is any activity that increases the heart rate.
Sit-on-top kayaks have seats and footrests. The foot pedals slide on a track to provide stability. They are also more comfortable and provide better support than sit-inside kayaks. Besides, sit-on-top kayaks are great for warm environments. You can sit up in the kayak without feeling cold. In addition to providing support, sit-on-top kayaks have backrests.
Pay Attention To Your Health
While you can kayak while pregnant, there are some precautions you should take. While kayaking is a relatively low-impact, non-weight-bearing outdoor activity, you must pay attention to your health and your baby's development. This sport works the upper body muscles and reduces the risk of backache and swelling. Fresh air will also help relieve stress. Being outside in nature will also help your developmental and emotional health, so you'll feel better and have a happier pregnancy overall.
Kayaking is an enjoyable outdoor activity for expecting moms-to-be. It is safe to paddle, although you should take it slow at first. The type of kayaking you do will determine your comfort level. If you are unable to launch your kayak, you may want to consider paddling in a body-building pool instead. Also, remember to keep your body's signals in mind because it is more sensitive to them than you might think.
The most important safety precaution for any activity is to make sure you have all the necessary safety gear and follow all safety guidelines. While you may be able to kayak while pregnant, it is advisable to have a doctor's approval first. You should also make sure the water is clear and warm before attempting it. If the water is choppy or you feel dizzy, don't kayak without a partner or a life jacket.
Safety Guidelines For The First Trimester
Kayaking during the first trimester of pregnancy is safe if done safely. There are certain precautions you need to observe, and your partner must accompany you. Always use a PFD. If possible, avoid kayaking after the first trimester, as your body changes as your pregnancy advances. Then, as you get more confident in your kayaking skills, you can progress to longer trips.
If you're a first-time mother-to-be, it's best to keep your kayaking activity to a minimum. Try not to walk on the boat's bow. Wear a life jacket at all times, and always keep it on while in motion. Avoid boating in rough water, as the waves and currents can cause a bumpy ride. Instead, stick to calm water and go slower so that you don't experience big waves.
If you're planning on kayaking during the first trimester, consider the risks associated with river and whitewater kayaking. Although whitewater kayaking is great for some women, it's dangerous for you and your growing baby. You should always speak with your doctor before you take on any activity, including kayaking. Your doctor will give you tips specific to your condition. The best way to avoid pregnancy-related complications is to keep yourself in shape.
Guidelines For Whitewater kayaking While Pregnant
One of the questions that many new moms ask is, "Can you kayak while pregnant?" It's a natural reaction to the prospect of carrying a child, but kayaking requires top physical condition. Moreover, pregnant women should avoid whitewater rapids and rough water. If you're a first-time kayaker, stick to flat, calm lakes instead. Pregnancy is a time of high-risk pregnancy, and while it's not dangerous for you and your child, kayaking is physically demanding for you.
If you're a physical fitness freak before becoming pregnant, kayaking may be a good choice. Most women can safely enjoy a leisurely paddle on calm water. Other benefits of kayaking while pregnant include eased back pain and reduced stress. Even if you've never kayaked before, you may find yourself feeling a bit off-balance and need to use a little more caution. If you're not sure, consult a doctor and stick to slow, flat-water rivers.
Generally, pregnant women shouldn't be afraid to try kayaking. However, seasoned kayakers shouldn't have any particular health risks when kayaking. But as with any activity, it's wise to consult with your doctor before embarking on any activity, especially when you're pregnant. In addition to bringing water, keep yourself cool and wear loose clothing to prevent heatstroke. If you're pregnant, always remember to wear a life jacket and to hydrate properly.
Equipment Checklist For Pregnant Kayaking
Although kayaking while pregnant is generally safe, there are some precautions that pregnant women must take to ensure that they do not harm their growing baby. It is best to start slowly and gradually increase the amount of physical activity.
Always seek medical advice and consult with a doctor before taking up kayaking. A personal flotation device is essential to protect the mother in the event of a fall. This life-saving device must be properly fitted for the pregnant woman's body.
Despite the fact that there are risks involved, many women consider kayaking a relaxing activity and a great way to get some fresh air and exercise while pregnant. The physical demands of kayaking during pregnancy are unique and often require special precautions, so the first step is to educate yourself about what you will be able to do safely and comfortably. Here are the most important considerations to make when kayaking while pregnant.
The safety of the mother and baby is the main concern during the course of pregnancy. While kayaking, pregnant women should pack adequate food and water to last the entire day. Make sure to pack extra snacks in case you run out of food during the day.
The health of the mother-to-be is essential for the development of the child, so eating and drinking regularly are essential for her overall health. It is also advisable to take extra water, as pregnant women will burn extra calories during exercise.
While kayaking during the first trimester is safe, it's still best to consult a health instructor to make sure that you're in good shape for it. Besides, the kayaking activity is a cardio workout, so it's a good idea to consult your doctor first. Similarly, it's not advisable to go kayaking if your pregnancy is high-risk.