Located on the gulf coast of Florida, Homosassa Springs is amazing for kayaking. Known for its abundant wildlife and manatees, the area also offers plenty of birding opportunities and archaeological sites. The water is clear, and the manatees will make the trip even more memorable. An area is also a great place for a family vacation with plenty of opportunities for outdoor activities.
Moreover, the Homosassa River offers some of the best kayaking in Florida. You can paddle the tranquil waters of the springs and witness Florida's majestic wildlife. This is the largest spring in the state, and it feeds into some of the most beautiful rivers in the state.
Manatee Kayaking In Homosassa Springs
---
Besides kayaking in Homosassa Springs, you will also be able to enjoy manatee shows, which are given by trained park staff. You can rent kayaks from a company that offers guided tours. But if you are planning a family vacation, make sure to plan to include the whole family in your plan!
Read on for something more…
What's The Best About Homosassa Spring?
The 7 miles-long river has a headwater at Homosassa Springs and flows west into the Gulf of Mexico. Besides the beautiful water, kayaking in Homosassa Springs is also a great way to experience Florida's wildlife. The manatees are found throughout the springs, and you can even kayak alongside them.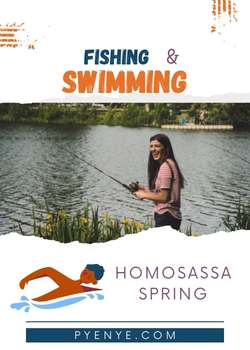 The water temperature of the river is ideal for swimming and fishing. If you have never tried kayaking before, this is the perfect place to try it!
If you've never been there before, it's a great way to get started. And If you're looking for some adventure, don't ever miss swimming, fishing, and kayaking in the Homosassa Springs.
Top 3 kayaking Spots In Homosassa Spring
The Homosassa Spring offers something great adventure for everyone, including kayaking, fishing, swimming, and camping. Some of the best kayaking spots in the Homosassa Springs include Homosassa Springs Wildlife State Park, River Marina, Monkey Island, and the Homosassa River Retreat.
Moreover, the area offers a variety of different experiences, from calm and serene waters to more challenging rapids.
Homosassa Springs Wildlife State Park
The Homosassa Springs Wildlife State Park is a beautiful and pristine area located in Citrus County, Florida. In short, it's a kayaker's paradise. With crystal-clear waters, lush vegetation, and an abundance of wildlife, the park offers a unique and unforgettable kayaking experience.
The park's many springs and creeks create a labyrinth of interconnected waterways that are perfect for exploring by kayak.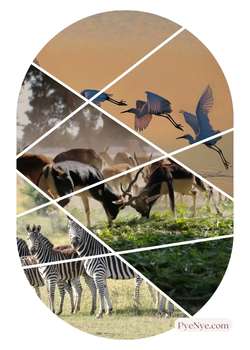 The park is home to manatees, dolphins, alligators, and a variety of birds, making it a nature lover's dream come true.
And with its easy-to-navigate waterways, even novice kayakers will feel at ease on the water.
The park offers opportunities for visitors to enjoy nature through activities such as hiking, fishing, and kayaking.
Monkey Island Near The Homosassa Springs
Monkey Island is located in the heart of the Homosassa Springs and offers some of the best kayaking in the area. The island is home to a variety of wildlife, including monkeys, otters, and alligators. And it is a great place to see nature at its best.
The crystal clear water and natural springs make it a popular spot for kayaking, swimming, and fishing.
The river is wide and slow-moving, making it perfect for beginners.
Besides, there are also several small islands that can be explored!
Homosassa River Retreat
With crystal-clear water and lush vegetation, the Homosassa River Retreat provides a perfect backdrop for a day of paddling. The river's many twists and turns make for an enjoyable journey, and there are plenty of spots to stop and enjoy the scenery.
The river flows for nearly sixty miles, making for plenty of great paddling opportunities.
There are also plenty of places to stop and enjoy the scenery, including several lovely parks and nature preserves.
Whether you're a beginner or an experienced kayaker, there's something for everyone here. The river is wide and meandering, making for a relaxing paddle.
There are also plenty of areas to explore, including caves, creeks, and mangrove forests.
Homosassa Springs Marina
The Homosassa Springs Marina is a great place to kayak. The water is calm and clear, and you can see lots of wildlife. There are several places to launch your kayak, and there is plenty of room to paddle. A marina is also a great place to picnic or fish.
The marina is also home to a variety of restaurants and shops, so you can enjoy a full day on the water.
The crystal-clear water and abundance of wildlife make it a beautiful place to paddle.
Visiting the park's historic cedar and fish mounds is a great way to see the manatees and other local wildlife.
The Homosassa Springs Boating Regulation
In Florida, there is a law regarding boat safety and regulations. The law prohibits anyone from operating any recreational motorboat in the Homosassa Springs unless it has been inspected by the Florida Fish and Wildlife Service (FWC) within 90 days of purchase or registration during a specific time frame.
The Homosassa Springs Boating Regulation aims to protect the natural springs that are located near the springs. However, some people argue that it prevents tourism in the area. So, certain groups have taken it upon themselves to come up with an alternative to this legislation by trying to repeal it. Moreover, the regulation also includes; that no more than 40 boats may operate within 50 feet of one another.
The Homosassa Springs Boating Regulation has been debated on multiple levels. This article discusses both sides of this debate and provides insight into how government regulation can be beneficial in some cases.
Can You Kayak at Homosassa Springs?
Yes, you can kayak at Homosassa Spring, but you should be careful. Warm-blooded manatees often die in the cold winter months. This is a natural disaster waiting to happen. The springs are a great place to get a glimpse of the wildlife that lives there. If you want to see the manatees in their natural habitat, you should put in further up the river and float them down the river.
Can You Fish at Homosassa Springs?
In the midst of the spring season, I was eager to try my luck at fishing at Homosassa. The town's name, "Homosassa," means "river of fishes" in Seminole. And while I didn't have the best luck, I did manage to catch several large redfish. And while it's not easy to catch mangrove snapper. However, there are still some opportunities.
Homosassa Springs Kayak Launch
There are many places in Homosassa Springs to launch your kayak, but the most popular are the River Marina and the Monkey Island, Three Sister's Springs. Three Sister's Springs, an intimate cove on the east side of Kings Bay.
The public boat ramp at Homosassa Springs is a good place to launch your kayak. You can easily locate the ramp throughout the map.
The state park also offers exhibits about the native flora and fauna, as well as the cultural history of the region. The launch has become popular among kayakers since it was opened just 6 years ago, and people make a stop to enjoy this segment of Florida's natural stream system on their way down from Georgia.
Another great spot to launch kayaks near the Homosassa Springs is Hunter Springs Park, which is about thirteen miles away and offers a kayak launch. The water at Hunter Springs Park is around 78 degrees. And is too cool for alligators to live there. The water temperature at Hunter Springs Park is a nice temperature for paddling.
Homosassa Springs Kayak Rentals
If you're looking for a fun, outdoor activity to do in the Homosassa Springs area, kayak rentals are a great option.
There are a number of different kayak rentals that you can take out on the river for explorations. If you're not familiar with kayaking, don't worry – the park staff is more than happy to give you a quick tutorial before you set off.
River Adventure Tours & Rentals
4.9 out of 5
---
Their kayaks are outfitted with features that give you an unforgettable experience, like a comfortable seat and footrests that make it easy to get in and out of the boat.
Homosassa Springs State Park Adventures
4.9 out of 5
---
The kayaks are top quality and come with safety gear. The advantage is that you can explore the park at your own pace. You can relax on the water or take on some challenging rapids.
Moreover, there are many different areas to kayak, so be sure to ask the rental company for advice on the best route for you. You'll definitely want to take a camera along to capture all the stunning scenery!
Kayak Fishing In Homosassa Springs
Kayak Fishing in Homosassa is popular with locals and visitors alike. The city is known for its calm inshore waters and excellent fishing opportunities. The city saw an opportunity to combine fishing with kayaking and took advantage of it.
You can even find locals sporting their own fishing gear. You'll be able to spot them, too. But before you take out your fishing rod and reel, be sure to read this information first.
What Fish Are in the Homosassa River?
There are plenty of reasons to visit the Homosassa River and the surrounding area. First, it is a spring-fed river that feeds a vast, shallow water habitat. The flushing of the water from the lake creates ideal ambush locations for anglers on the edges and points.
Then, there are natural attractions like the mangrove snappers and ladyfish, which can be caught on ultra-light tackle. It's an inshore sportsman's paradise. Captain Red ED Brennan has been fishing in the river for 25 years.
You'll find plenty of places to catch fish from a kayak, including untouched backcountry. The three rivers that run through the area provide a variety of habitats for fish, from the bay and flats to the Gulf of Mexico.
Above all, if you're looking for a unique adventure, Homosassa is the place for you. There are many things to do in the town, and kayaking is an excellent way to enjoy the scenery.
Red Snapper and other fish species are lavish in the waters of Homosassa Springs. The city's name comes from Seminole, which means "river of fishes." While you're kayaking, you can also see manatees in the surrounding area. Some of these species are common, while others are rare. It is important to note that you should never approach a manatee in the wild, as it could hurt its recovery.
A Brief On The Homosassa River Adventures
The Homosassa Springs is a natural occurrence where freshwater flows out of the earth and mixes with saltwater from the Gulf of Mexico. The springs are located in Homosassa, Florida, and are a popular tourist destination. Visitors can swim and snorkel in the springs or take a boat ride to see the dolphins that live there.
The manatees migrate up the river to breed and give birth. The water is clear and a constant 72 degrees throughout the year. This makes the area a great place for kayaking. There are several parks in the surrounding areas, including the Yule Sugar Mill Ruins Historic State Park.
Besides, the nearby Crystal River is another great river to kayak in. A map is a great way to plan a perfect adventure. It will make for an amazing experience. There are also a number of local attractions, including the Ellie Schiller Homosassa Springs Wildlife State Park.
And if you're looking for an adventure in Florida, kayaking in the Homosassa Springs is a great way to get out into the wilderness. Take some sunscreen and water with you. Because it can be hot and humid out on the water!
For a cooler trip, pack a lunch and a waterproof case with ice. Besides, bring your camera for capturing the adventure!
In conclusion, kayaking in The Homosassa Springs is a great way to explore the area and see the wildlife. The springs are a beautiful place to relax and paddle around in your kayak. There are many companies that offer kayak tours, so be sure to check them out before you visit.